Introduction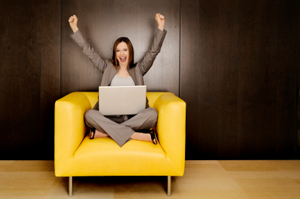 At Lendan Communications, our only goal is to help you grow your business. We maintain a very low overhead and expenses in order to provide you with the best value. We bring agency level creative and the absolute best printing equipment to the table at affordable rates. We don't have "a" press that we're trying to fill, we have multiple presses to make sure that your project goes on the most efficient one.
With over 25 years of experience, we hope to make your life easier. We love to share ideas and thoughts as there may be new and better ways for you to market your business. Invest 30 minutes to meet with one of our team members, and you will know whether we can help you and your business or not.
It's extremely important to us that our clients know whom they're doing business with. Once you take the time to find out what we're all about, we're confident you'll like what you see.
"It is my pleasure to recommend the marketing & printing services of Lendan Communications. During the past year, our club has worked directly with Allen Daniell, on numerous printing projects including the club newsletter, the Business Alliance Directory, and several other printing needs. The company offers top-notch quality, service and rates. Across the board, we are always pleased with their work.
Please consider Lendan Communications for all your corporate printing needs. I recommend them and look forward to working with them again."
Thank You
Ashlin Siddall
Membership/Member Relations Director"
---